Interviewing Denavolo
Denavolo – Instagram @denavolo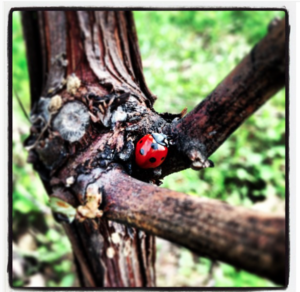 1) How was the climate during harvesting? 
Very very hot! Harvested on August 20 and 22 usual schedules – grapes in the afternoon arriving at the cave at 28 °C after a problem for Giulio
2) How was the harvest?
More or less than last year? Much less – less than 55%
Why? A problem with cold temperatures and frost in April, that is the main reason; the first leaves were frost-burnt and the production of grapes was therefore divided in half.
3) Overall impression of the vintage?
Too early to answer yet.  Appears to be a year with less acidity but seems to be a classic vintage close to 2015.  But will have to wait after the winter to decide.
4) What was the best food served during the vintage? 
Dinner together with the pickers, ate the manial ribs (cotelette de porc) with potatoes – cooked by Luciano
5) What songs and music were popular during vintage?
The songs of birds and lots of cicadas