Interviewing Labadens
Facebook : vinslabadens
Instagram : @Grappes_Terroirs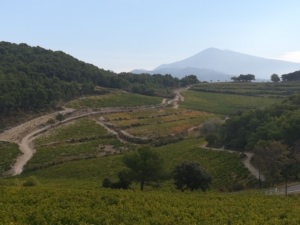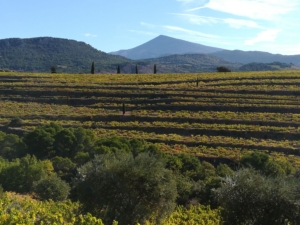 1) How was the weather during the harvest?
The harvests were very contrasted in terms of weather, as we started during the heat wave at the end of August with temperatures between 35°C and 40°C, and then after a thunderstorm in early September the weather changed to become cold or even very cold for a week.
It was 9°C or 10°C in the morning which is very rare in September.
2) How was the harvest?
Larger or smaller than last year? The yields are very small: it is thought that there will be no more than half a crop compared to usual. Many vine growers are very worried about the economic consequences of this small crop.
Why? It is because of the frost a little, especially of the bout that touched much of the Grenache, but also especially the lack of water throughout the summer.
3) General impression of the vintage?
On the other hand, the quality is beautiful: the Syrah have beautiful colors and lots of fruit. The whites – and the Roses are also very flattering very aromatic. Grenache was the last picked, due to the cold temperatures.
4) What was the best meal served during the harvest? Roasted (lamb/pork?) with Figs and ice cream
5) Which songs or music were popular during the harvest? The Beatles