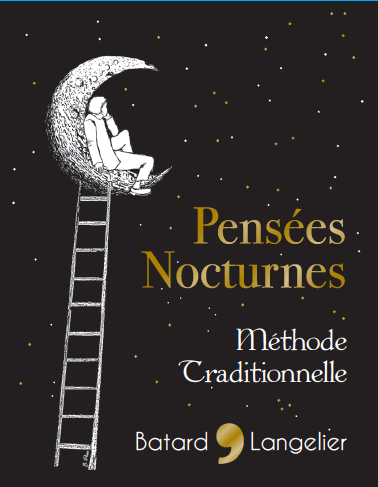 17 March, 2021
Maisdon-sur-Sèvre, Muscadet
Introducing Pensées Nocturnes: the new wine made by Nantais vigneron Jérémie Batard.
The release of this 2019 Traditional Method sparkling blend of Melon de Bourgogne and Folle Blanche has been launched!
Monday March 15th at 11:30am, we were tasting the wine just before disgorging.
The objective was to decide the dosage of liqueur d'expédition. Jérémie wanted to keep the wine tense with a very low dosage or even none at all…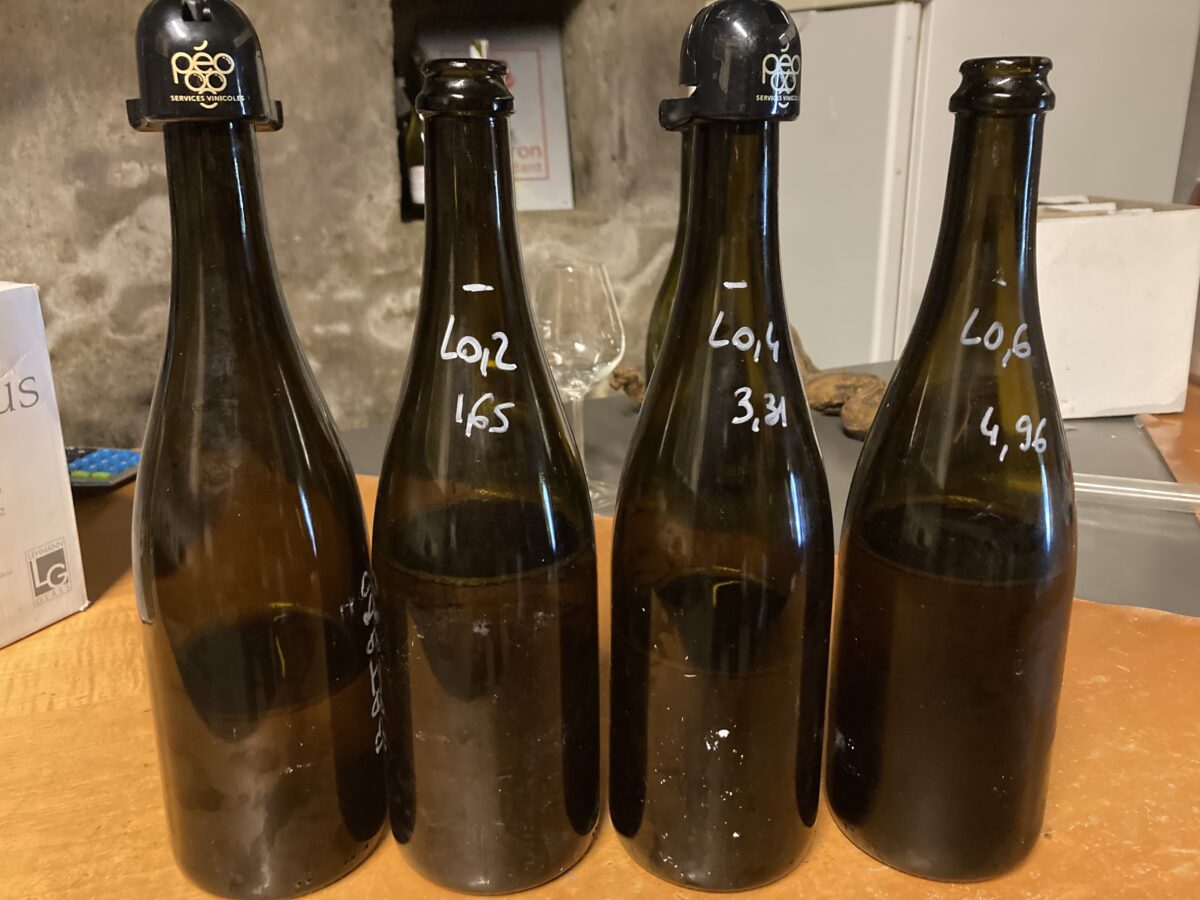 The trial involved 4 different dosages, all low and within the limits of an extra-brut wine:
The control – not dosed / zéro dosage
Batch 2 with 1.65 g/L of sugar
Batch 3 with 3.32 g/L of sugar
Lot 4 with 4.96 g/L of sugar
The control came out the big winner with a discreet nose but a very harmonious mouth. The palate is fresh, then it softens while keeping a beautiful tension. The aromatic notes evolve between pear, nectarine and melon. The finish remains aromatic and complex, there is a nice length.
It needs no addition! Zéro Dosage was the decision!
The grapes come from a parcel of Gabbro which always brings finesse and freshness to the wines of the Domaine.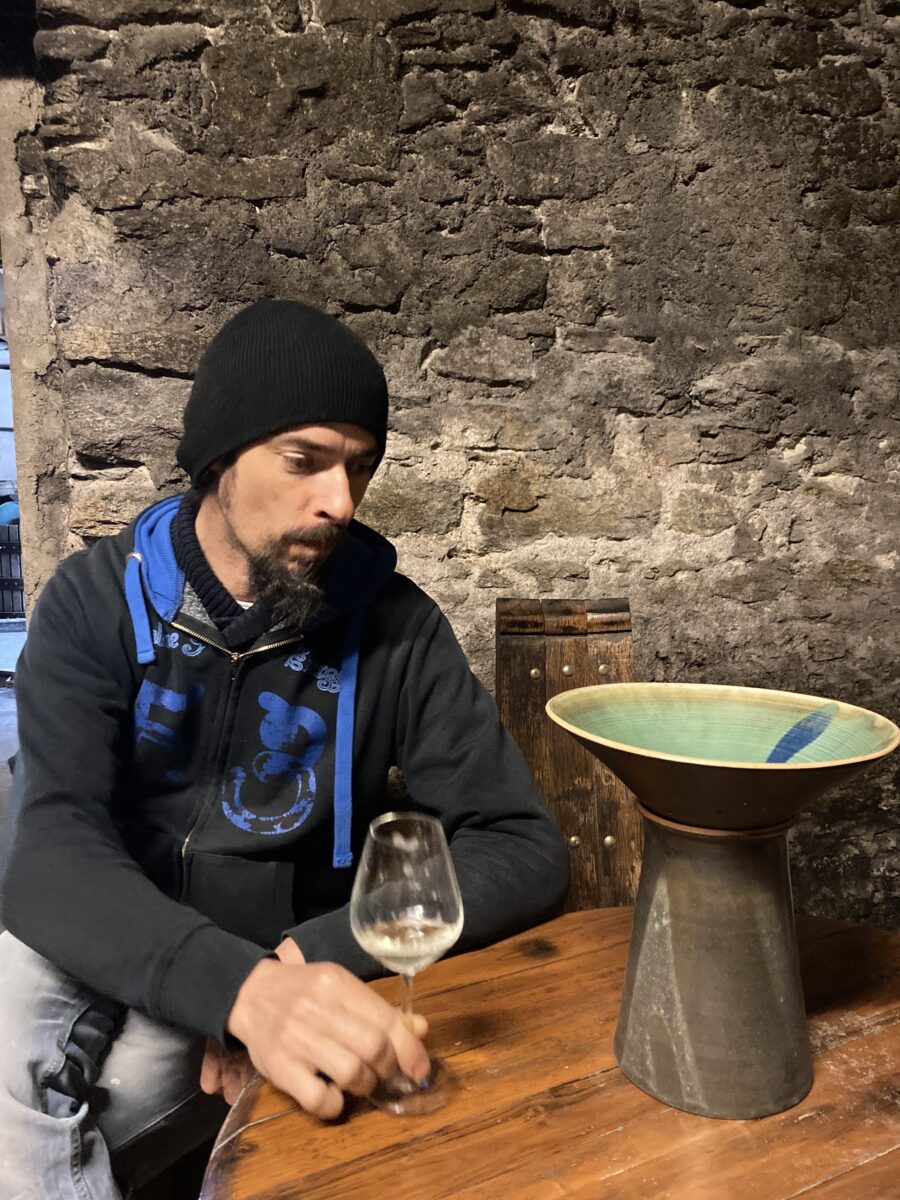 ---
*NEW SPARKLING CUVÉE RELEASE*
Pensées Nocturnes 2019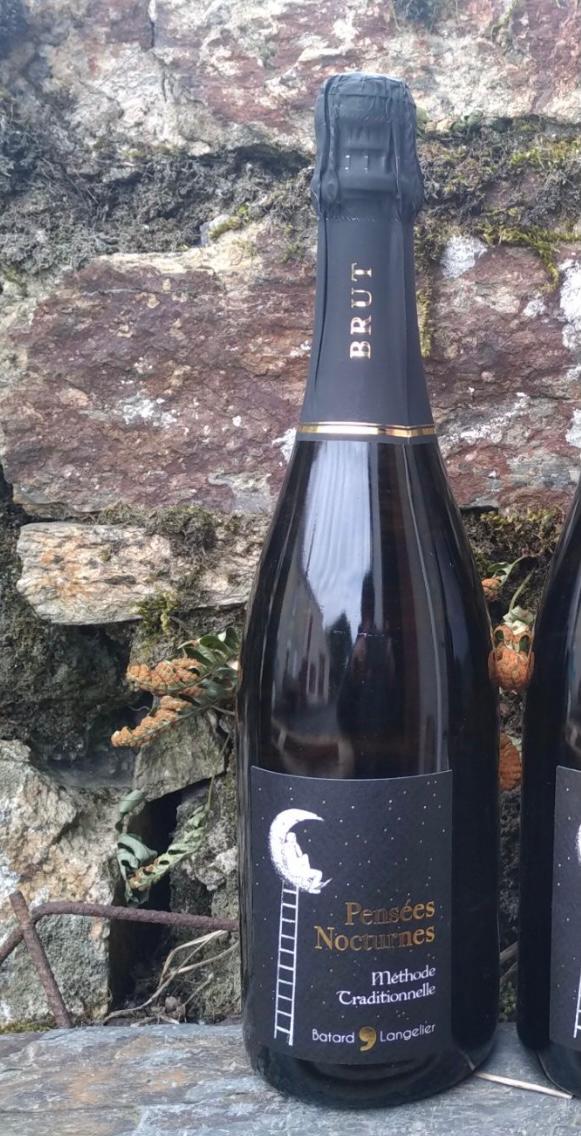 Method Traditional Sparkling Brut 2019
The grapes come from a plot of vines planted on gabbro soils.
The grape varieties are a blend of 70 % of Melon de Bourgogne and 30 % of Folle Blanche.
Harvested in mid-September, pressed upon arrival at the winery, the musts fermented separately in underground glass cement tanks (typical of Muscadet) for two-three weeks.
The wine was aged on laths in bottle for 14 months.
Tasting Note: Floral, tender and fruity nose. In the mouth beautiful vivacity, very refreshing and fine bubbles. A pure and mineral finish.
Food Pairing: To celebrate, as an aperitif with verrines or sweet or savoury appetizers. Can also be enjoyed with dessert.
For the anecdote, according to Régine, Jérémie's mother, who also works at the domaine, this label looks a lot like Jérémie when he was younger. He liked to sit on the roof of the house to watch the stars. Hence, Pensées Nocturnes (Nocturnal thoughts).
---