[vc_row][vc_column width="1/1″]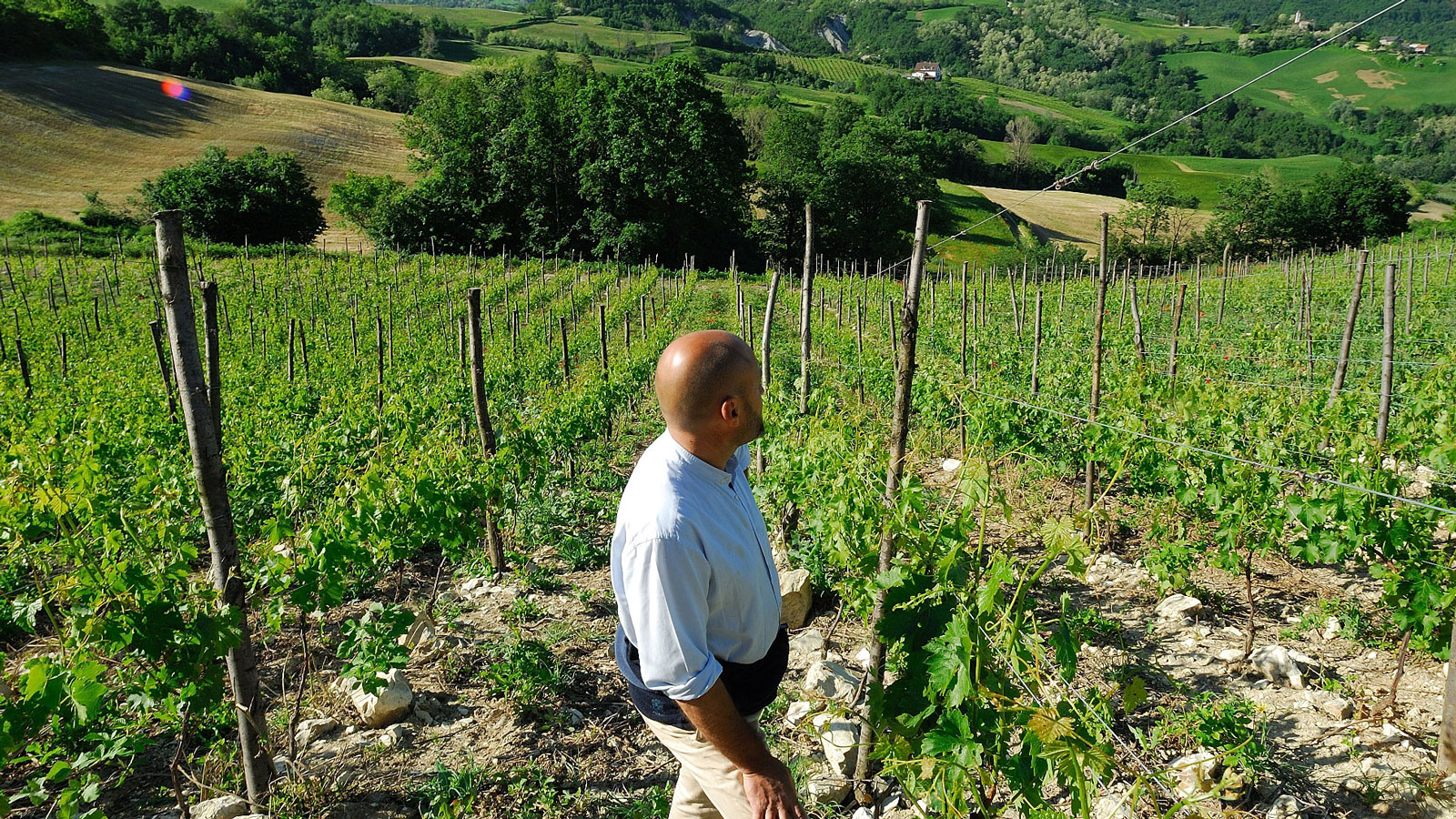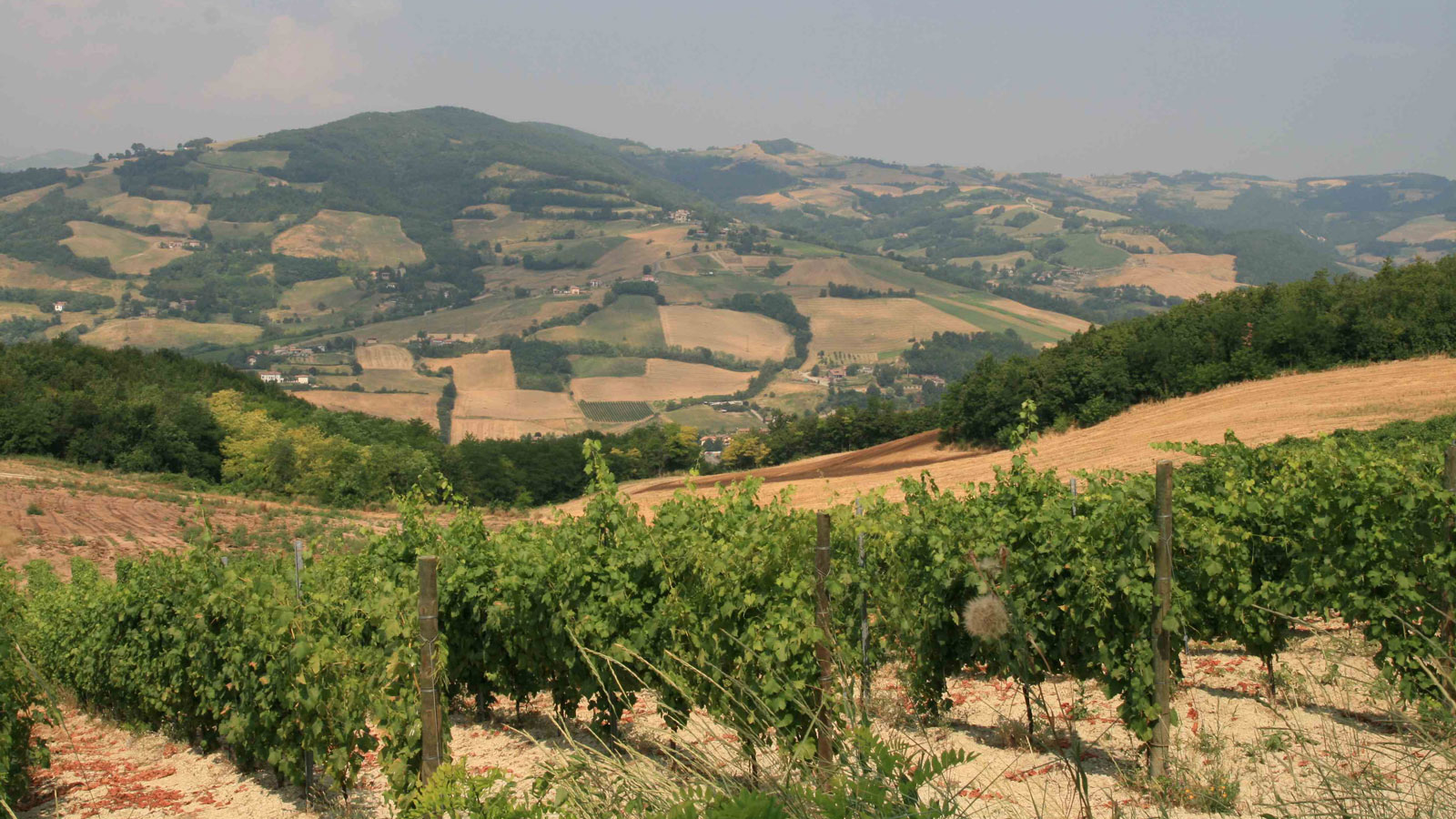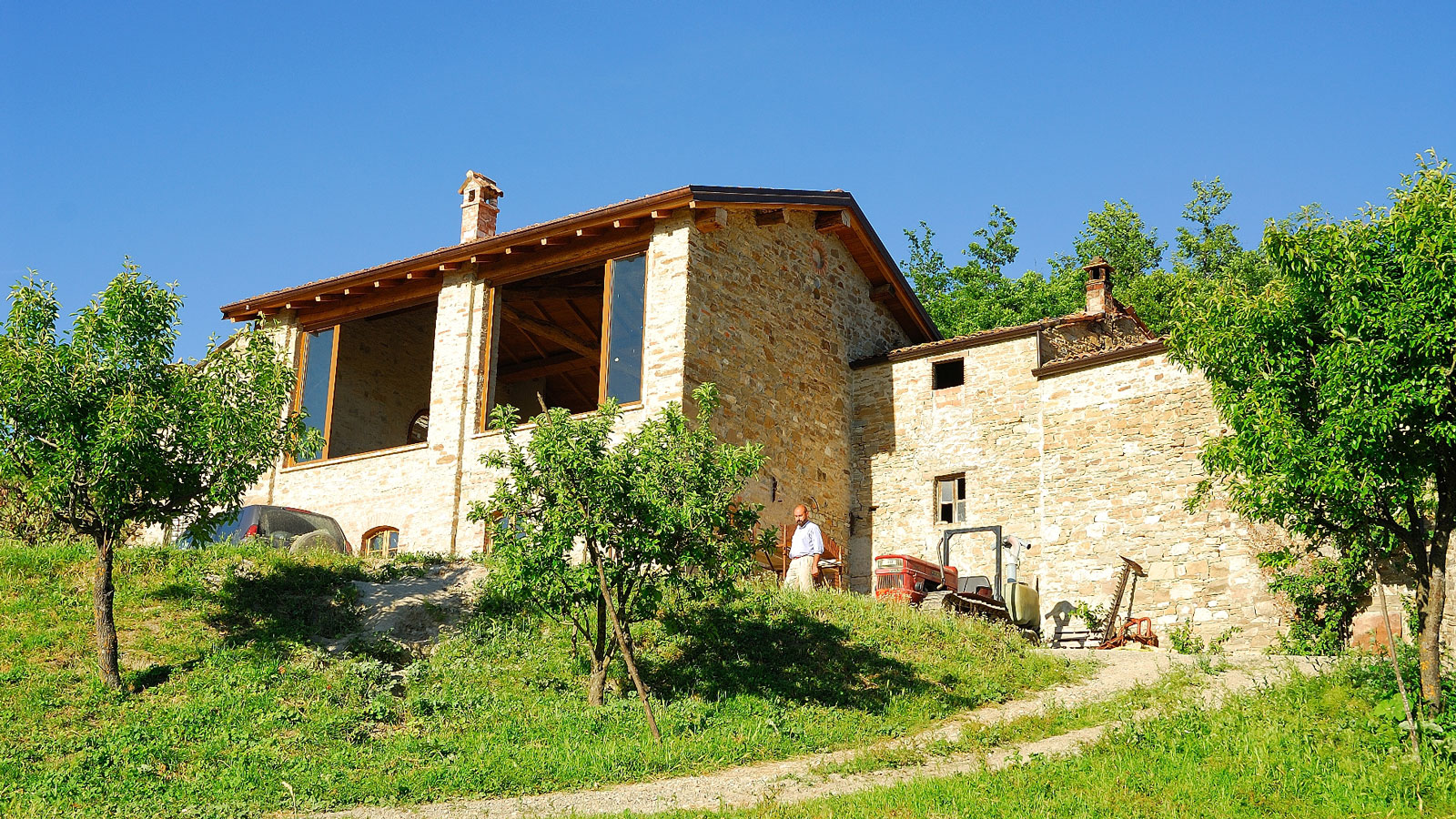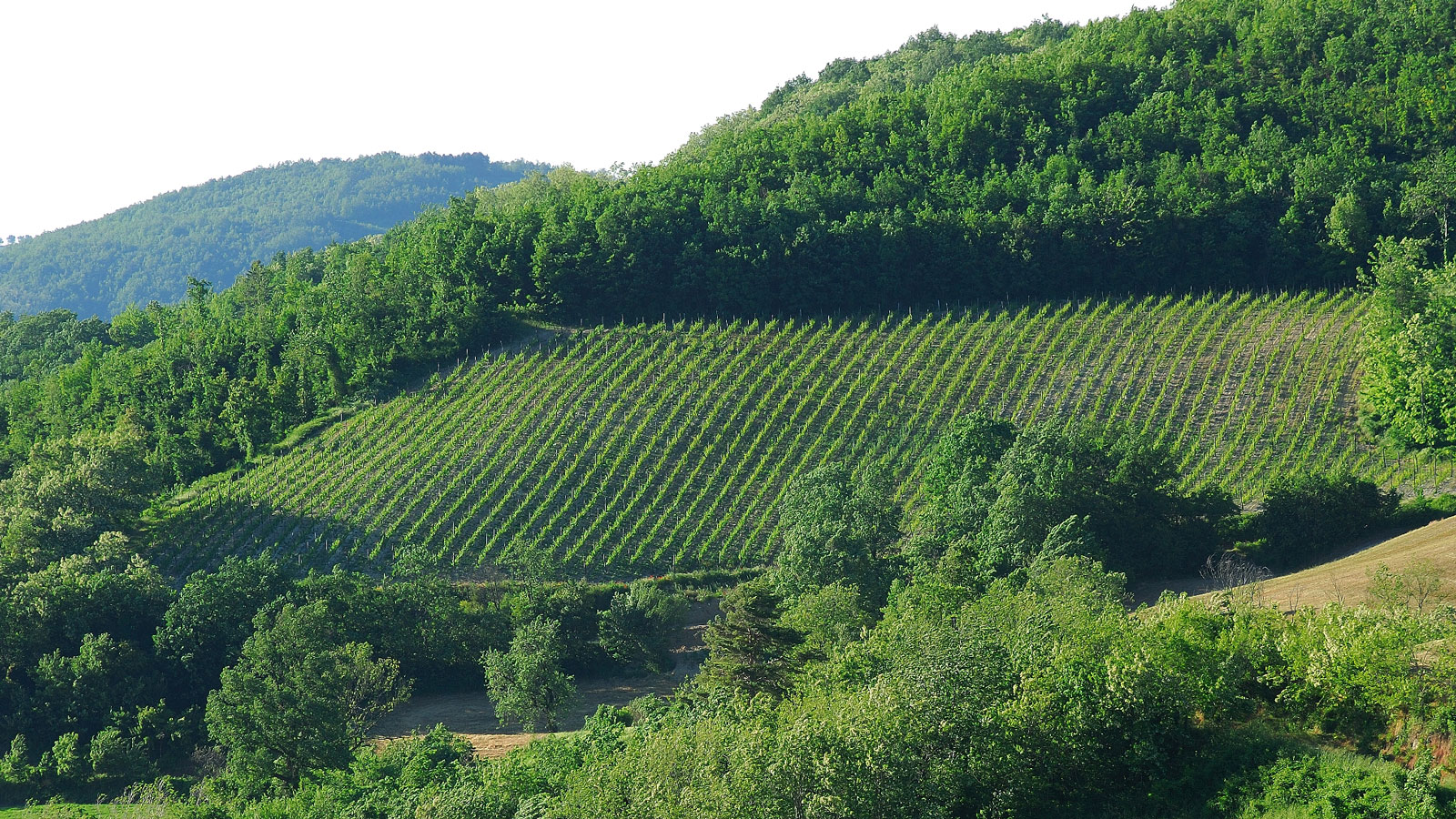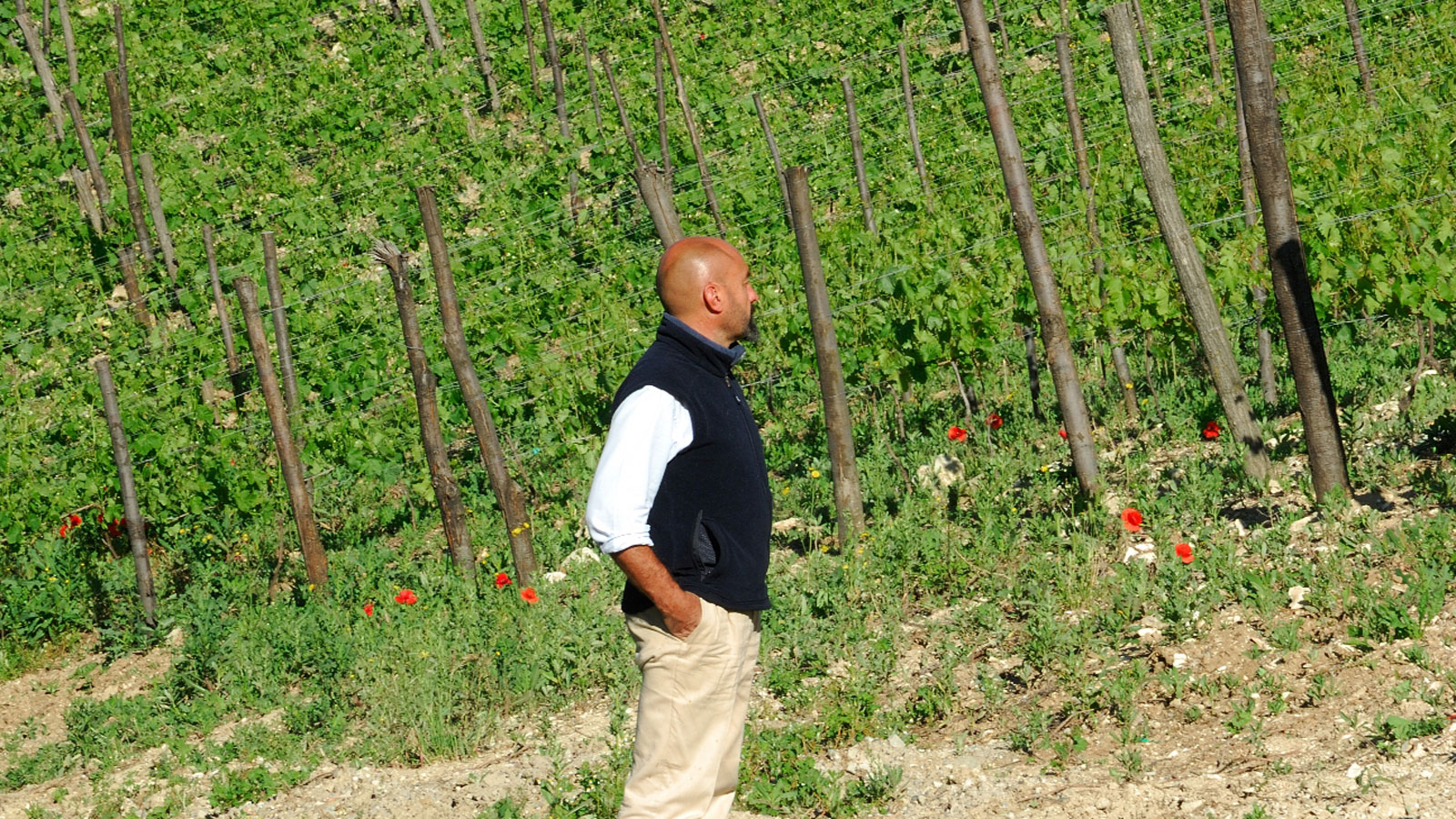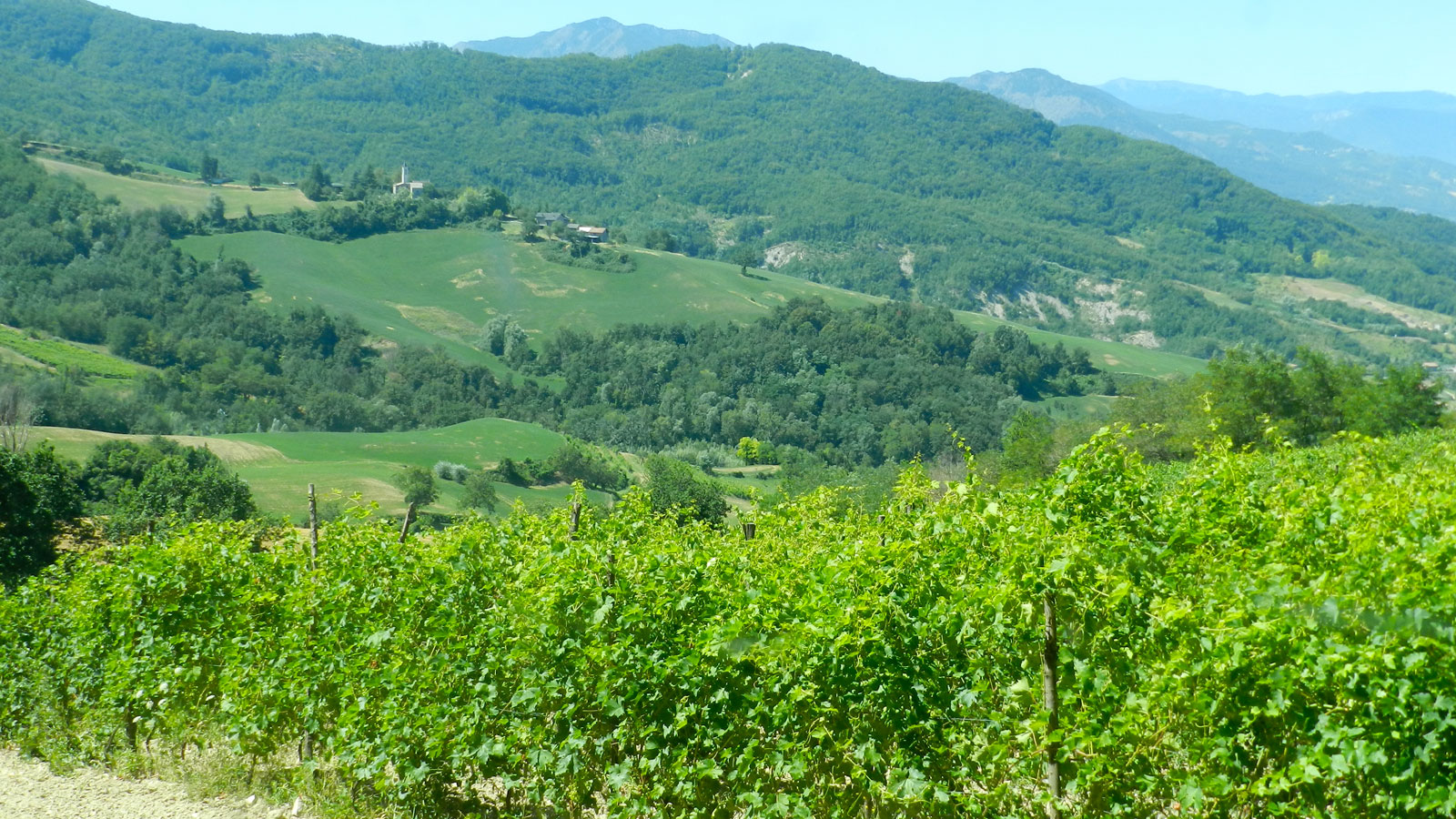 [/vc_column][/vc_row][vc_row][vc_column width="1/1″][symple_heading title="Denavolo: white winemaking with whole fruit … orange wines" type="h2″ margin_top="30px" margin_bottom="30px" color="#000″ style="dashed-line" text_align="left" icon_left="None" icon_right="None"][/vc_column][/vc_row][vc_row][vc_column][vc_text_separator title="The estate" title_align="separator_align_center"][vc_column_text]Denavolo is located on the footsteps of the Apennins between 350 and 600 meters high. The estate is named after the Mountain overlooking the cellar and parcels.
Despite a hot and dry climate, diurnal temperature fluctuations in the summertime are quite high (> 10°C) bringing good acidity to benefit the wines.
Giulio Armani created the estate in 2005, by producing first orange wines from a 32 year-old vineyard (Debe) on 2 ha, located between 350 and 450 meters high.  There, the soil has both clay and limestone. Then, in 2008 and 2009, he planted his owned parcels much higher (500 to 600 meters high) : two plots named Campo Rotonde and Cassandra. These 3 additionnal hectares produce the wine CATAVELA; a young, fruity and light white wine. The soil is very stony with much more chalk and high draining potential.
Grapes planted are Malvasia di Candia Aromatica, Ortugo,  Marsanne, Trebbiano and very little Santa Maria and Sauvignon blanc.
The work in the vineyard follow the organic culture rules with treatment only made by Copper and Sulfure.[/vc_column_text][vc_button title="Denavolo website" target="_blank" color="wpb_button" icon="none" size="wpb_regularsize" href="http://www.denavolo.it"][vc_text_separator title="Wines produced" title_align="separator_align_center"][/vc_column][/vc_row][vc_row][vc_column width="1/4″]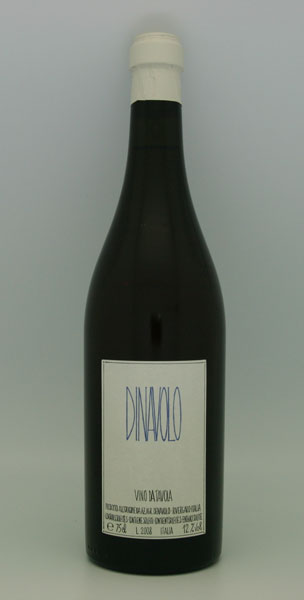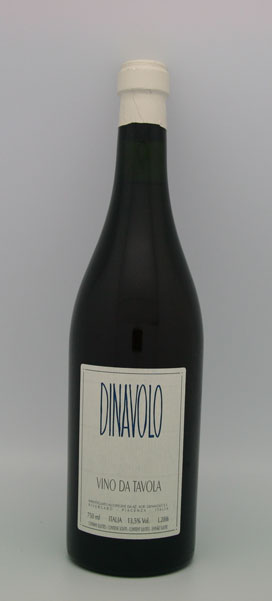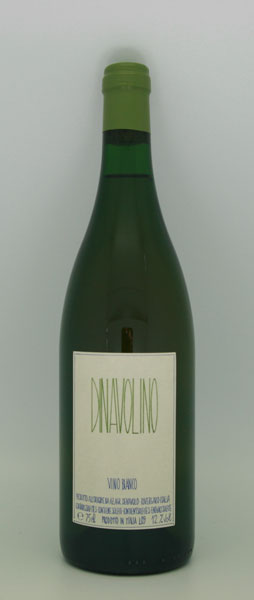 [/vc_column][vc_column width="3/4″][vc_column_text]
[/vc_column_text][/vc_column][/vc_row][vc_row][vc_column width="1/1″][vc_separator][symple_heading title="From the blog" type="h2″ margin_top="30px" margin_bottom="5px" color="#000″ style="dashed-line" text_align="left" icon_left="None" icon_right="None"][/vc_column][/vc_row][vc_row][vc_column width="1/3″][vc_text_separator title="Estate's visit" title_align="separator_align_center"][vc_column_text]
[/loop][/vc_column_text][/vc_column][vc_column width="1/3″][vc_text_separator title="Fairs" title_align="separator_align_center"][vc_column_text]
[/loop][/vc_column_text][/vc_column][vc_column width="1/3″][vc_text_separator title="Press" title_align="separator_align_center"][vc_column_text]
[/loop][/vc_column_text][/vc_column][/vc_row]