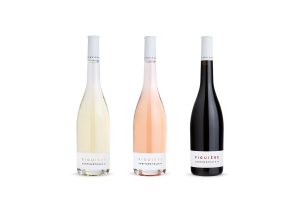 Domaine Figuière has been a star performer this summer, and the reviews are singing their praises!
We have been overwhelmed with articles in many domestic French and International press channels, and are excited to share all the wonderful comments from wine writers and critics alike.
Some highlights:
Wine Enthusiast's Buying Guide, July 2017
Confidentielle Rosé 92 points, "It is a beautiful wine, elegant and with a fine balance between the fruit and the crisp texture."
Première Rosé 90 points, "It has great acidity and generous red fruits that are shot through with acidity."
Sommeliers International
Confidentielle Rosé, "fine flavours, barely vineous, nice balance between the fruity and the spicy hints."
Première Rosé, "Full of freshness and subtlety."
Please click here to view all of the reviews!